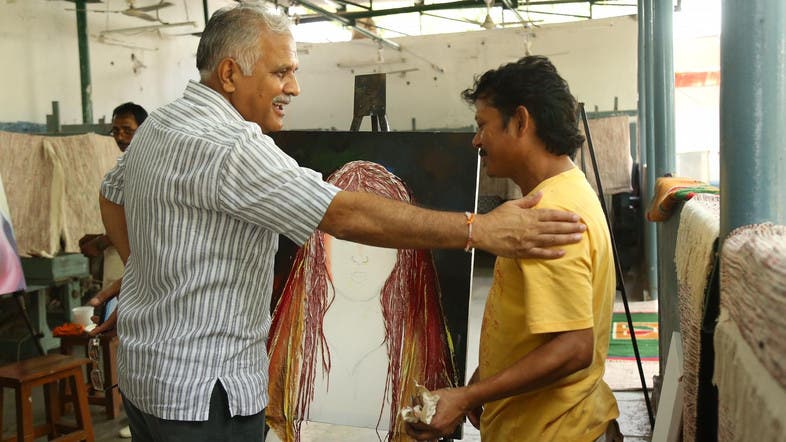 Art workshops are pretty common in this day and age. But a 12-day long gathering of painters which India's capital, New Delhi, is currently hosting is one of its kind in the world as all the participants are convicts!
Eighty criminals have been flown to India's flagship prison, Tihar Jail, from prisons in six states to hone their artistic talent under the guidance of 18 professional painters who are teaching them how to improve their creative skills.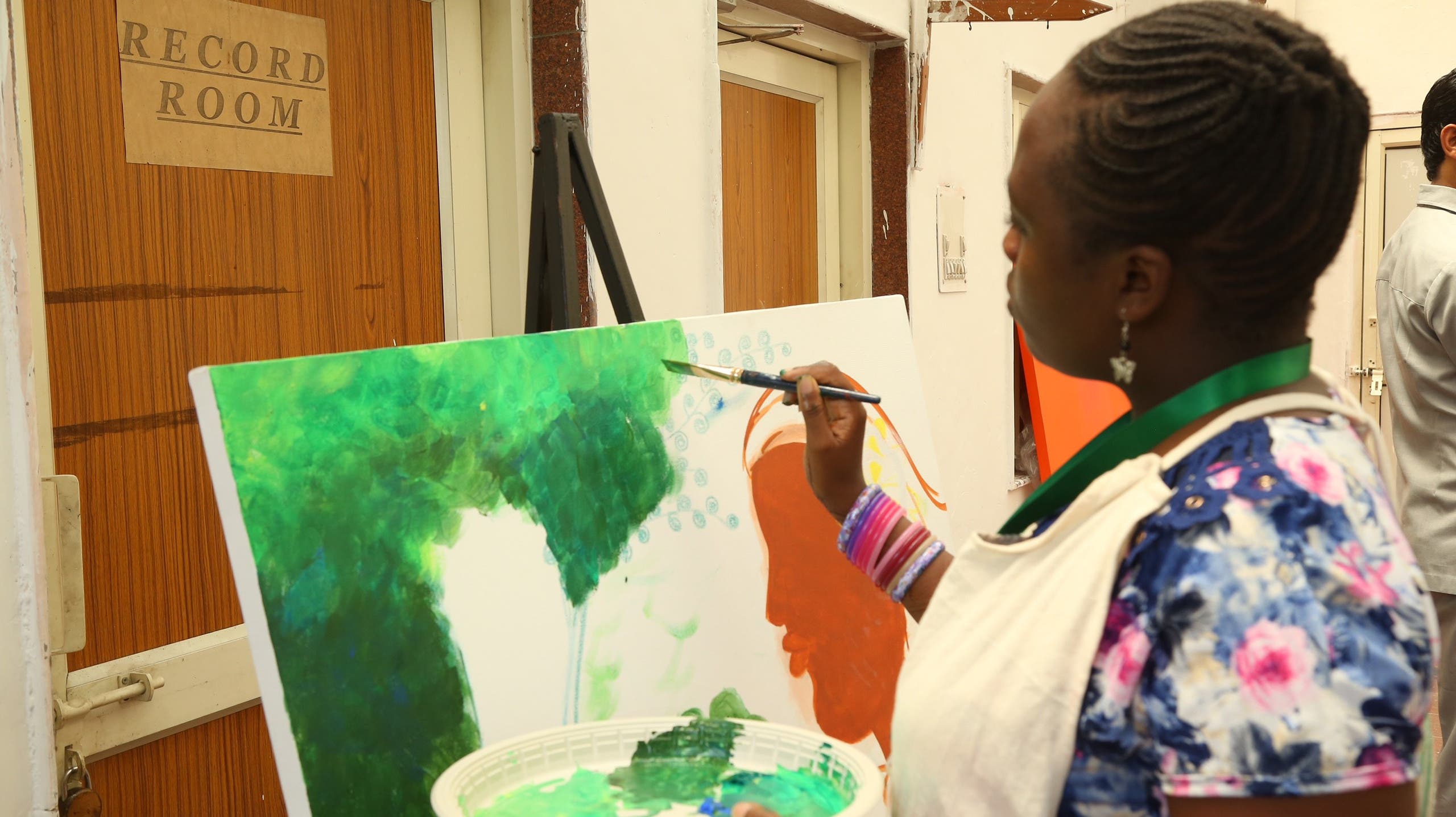 An African convict painting at the workshop. (Supplied)
Stigma of incarceration
Yadav disclosed that invitations were sent to jails in 20 states to send prisoners to the workshop but only six are participating as procuring permission from courts for convicts to travel is a lengthy and complicated process. Interestingly, many foreigners jailed in Tihar are eager participants. The Lalit Kala Akademi chipped in with trainers.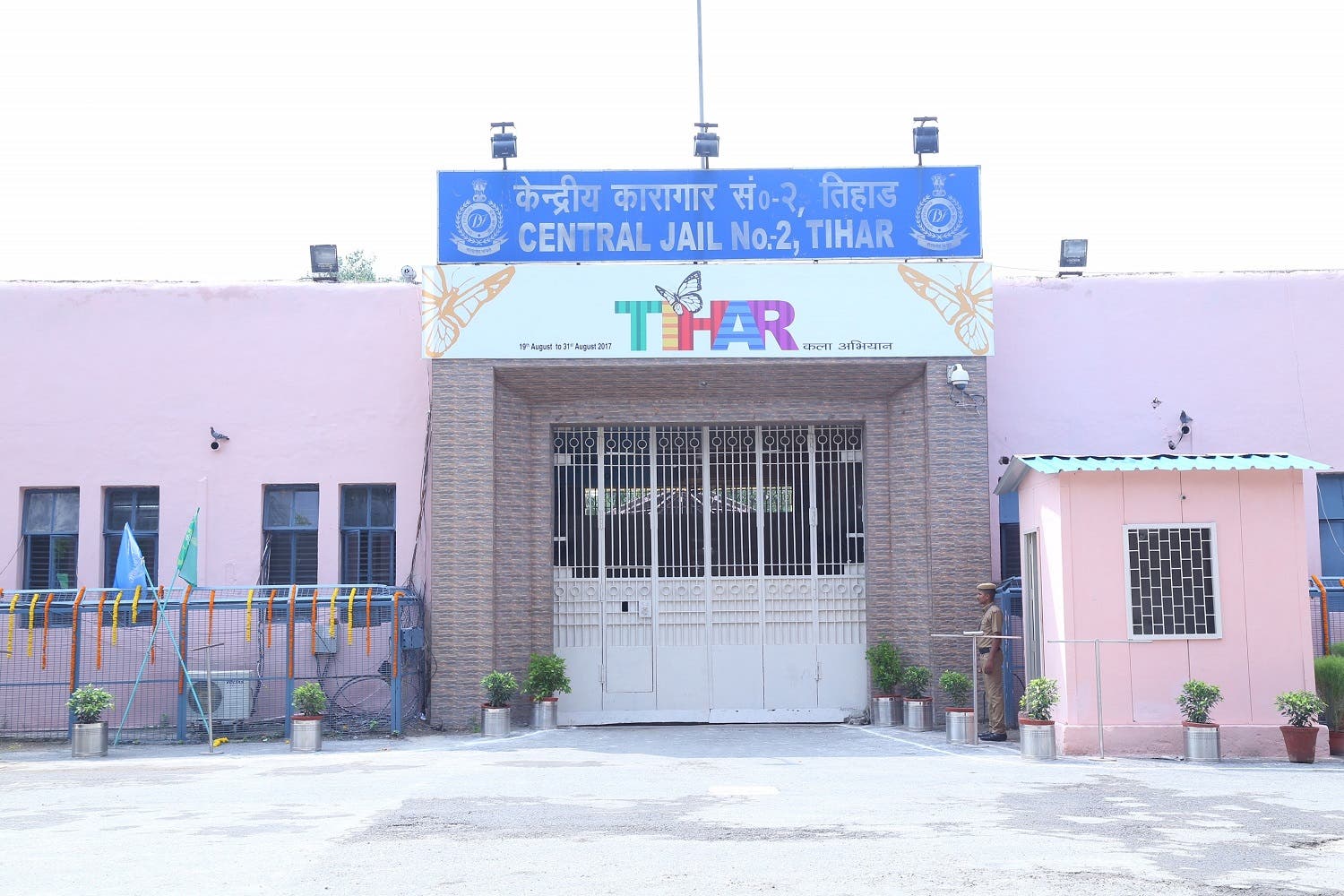 The venue of the unique art workshop. (Supplied)
Prisoner painters
Art therapy was first introduced over ten ago by Indian Police Service officer Banshi Dhar Sharma when he headed the Prison Directorate in West Bengal. His experiments in Kolkata's Alipore jail bore fruit which were replicated in prisons across the country. Sharma was driven by concern for the psychological welfare of jail inmates.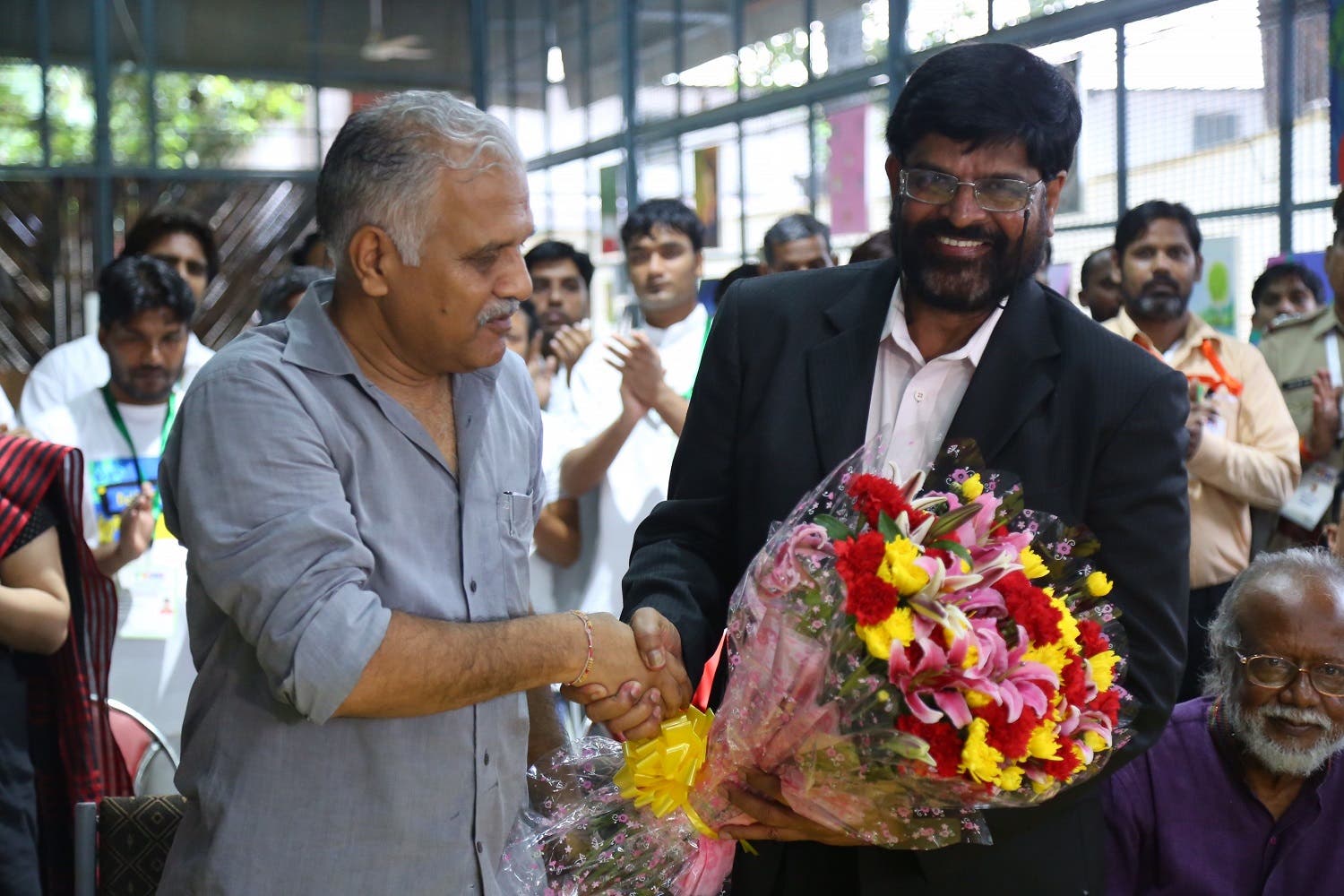 Tihar Jail Director General Sushil Yadav and Lalit Kala Akademy's C S Krishba Setty are cheered by convicts at the art workshop. (Supplied)
'Artistic streak'
Sharma has retired but importantly Dey has taken a group from the Alipore Art School to Tihar Jail for India's biggest gathering of convicts who dabble in the arts notching a milestone in jail reforms.
Courtesy: Alarabiya.net